Enlarge Your Vision
I've grown tired of the general tide of evangelical response to criticism. We've all heard it, I know I have.
"Jesus isn't for weak people."
"It takes strength to be a real Christian."
"Christianity isn't for wimps."
In a thousand different ways the Christian faith is ridiculed and maligned in our culture, sometimes just as an ideology and sometimes as a personal attack. But inevitably, somewhere in the mix, comes the sneering remark, "Faith is just a crutch for the weak!"
It's where the flesh rises up in us to defend our strength, our value, our worth, and we resort to recalling all the images of strength we can draw from Scripture.
Grace For Weakness
But being strong is tiring, and I've grown weary.
Today, my disabled son ran away for the countless time. I knelt beside my daughter with significant health problems as she vomited into my hands again. I let my frustration boil over in harsh words. I felt myself withdraw into isolation from those who love me most. I felt like a failure as a father, and a dismal shepherd of my church. I'm tired. I'm weak.
So come at me; tell me faith is a crutch for the weak. My response? "You bet it is!" That's the point. It's what I needed to recall today. The gospel is good news for the weak, and the tired, and the ones who've come to the end of themselves. The gospel is for me.
It's not as though it's simply useful on the hard days—weakness is the whole point of the gospel. I'm lame, and without the gospel, I'll live fallen. I'm blind, and without the gospel I'll live in darkness. I'm deaf, and without the gospel I'll live in ignorant silence. I'm mute, and without the gospel I'll live in stammering incoherence.
The gospel is good news every day. If my faith ever rests on my ability to stand on my own two feet, I'll have abandoned the gospel of grace and graduated to self-righteous self-reliance.
Unless I am first willing to say that the gospel is required for my weakness, I will never experience the strength of Christ that comes through grace.
2 Corinthians 12:9-10 (ESV)—But he said to me, "My grace is sufficient for you, for my power is made perfect in weakness." Therefore I will boast all the more gladly of my weaknesses, so that the power of Christ may rest upon me. For the sake of Christ, then, I am content with weaknesses, insults, hardships, persecutions, and calamities. For when I am weak, then I am strong.
Grace Extends
Yet, it is possible to live with this personal appreciation of grace and still have too narrow a perspective. Without diminishing for one moment my personal need for grace, if I remain a 'grace-hoarder', my vision of grace remains too small. Grace demands that I enlarge my vision.
More than enlarging your vision for all that God has in store for you, Paul's letter to the Corinthians demonstrates an expansive vision of grace that extends outward, embracing more and more people, for the ultimate goal of God's glory that comes through thanksgiving.
2 Corinthians 5:15 (ESV)—For it is all for your sake, so that as grace extends to more and more people it may increase thanksgiving, to the glory of God.
Paul's vision of grace wasn't about enlarging his own territory, it was about increasing thankfulness, which in turn increases glory. This was about grace extending. Extending beyond me, beyond my weakness, beyond my challenging circumstances, and beyond my own need. This is about grace extending to others: to crowds, communities, and countries.
Grace extends.
As grace overflows the boundaries of your life it flows into the lives of others. Then collectively, as together our voices rise in adoration to the God of all grace, glory streams upward.
Grace and glory are connected by thanksgiving. Experience the grace of God in your own life, but then enlarge your vision. See grace extend to more and more. Join in the corporate song of thankfulness as all the glory goes to whom it is owed.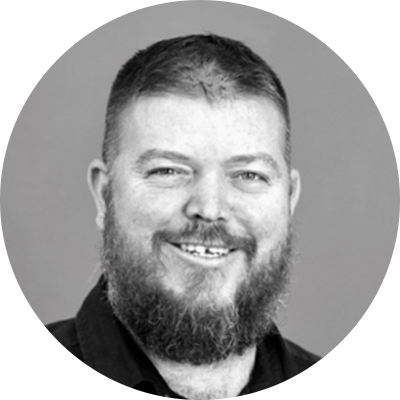 Chris serves as the Teaching Pastor of Raymond Terrace Community Church in the Hunter Valley of NSW, Australia. Chris's desire is to see the church captivated by the glory of God and equipped for all that God has planned to accomplish through her. Chris met his wife while on short-term mission and is now the proud father to three boys and two girls. Having been raised in remote areas of outback Australia, it is not uncommon to see Chris sitting bare-foot around a camp fire with a hot cup of coffee in his hand. You can follow him on Twitter at @cbthomas76