Teaching Truth, Training Hearts
Like Dr. Tom Nettles writes in the Preface of Teaching Truth, Training Hearts (TTTH), I love catechisms. I love that a good catechism clarifies truth in beautiful and memorable language. I love that they not only inform our faith, but transform our hearts as they embed the truth of Scripture in our souls. For those of you who appreciate catechisms, this is a book you need to read. For those of you unfamiliar with the history and helpfulness of catechisms, this is a book you need to reread.
I read the first edition when it was published back in 1998. It was a great read then, and this updated version is even better with Steve Weaver coming on board to introduce An Orthodox Catechism (a Baptist version of the Heidelberg Catechism by Hercules Collins) as an additional section of the book.
TTTH walks the reader through An Orthodox Catechism, The Baptist Catechism, A Catechism for Girls and Boys, The First Principles of the Oracles of God, Notes and Questions for the Oral Instruction of Colored People, A Brief Catechism of Bible Doctrine, and A Catechism of Bible Teaching. We aren't merely given the text of these works with scripture references, but also background information related to the historical setting, the doctrines in play, and the men behind each work.
This work is both encouraging and challenging to read in that it wades into the turbulent waters of baptist history during the 19th century amidst the sin and abominable practice of forced slavery.
Yes, this is a "study of catechisms in Baptist life" so it is particularly suited for us credo baptists, but people of all denominations and tribes will enjoy and benefit from reading this book. And don't let that word "study" lead you to think this is an academic book only for theology nerds and those with advanced degrees. This is a devotional tool that can be used privately, with the family, or in any group setting.
I encourage everyone to pick up a copy of the second edition of Teaching Truth, Training Hearts from Founders Ministries. And be sure to subscribe to the Founders blog for excellent reading on the Christian life and practice.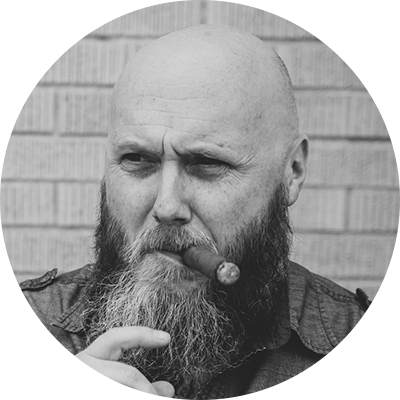 Joe is the Lead Pastor of Redeemer Fellowship in St. Charles, IL. He and his wife have been married for 20 years and have four children. Joe has written a few books that you may find helpful. You can find him on Twitter, Facebook, and Instagram.