Shepherding Through Prayer
One of the most humbling aspects of elder candidacy at Redeemer Fellowship is the opportunities to attend the elders meetings. Redeemer has an approach to training that is hands on. I am invited to attend, listen, learn, and participate in the various tasks of the leadership.
For most churches, the elders meeting is more of a formal business meeting. Get in, talk about issues, fix those issues, get out. This is not the case at Redeemer.
While there are issues and concerns to be discussed, I am incredibly encouraged by their hearts to shepherd the flock of God given to them. Every meeting there is a time to discuss and pray for families within the church who are struggling.
The first thing the elders explained to me was that they are looking for someone who will help shepherd people, not manage ministries or volunteers. One way they seek to shepherd is through quarterly Member Care and Prayer meetings. I want to encourage other shepherds to not only focus on buildings, budgets, and baptisms, but to strategically pray for those entrusted to you. There are three ways we work on this as an elder team.
Be Regular
Schedule regular meetings to pray for your people. At Redeemer we seek to have a stand alone meeting once a quarter, setting aside one meeting every three months to focus on praying for members of the body. At this meeting we don't deal "business" or make decisions. This is a time dedicated exclusively to prayer.
Be Strategic
Pray for those people directly under your care. In our Prayer and Care meetings we don't pray for everyone who shows up on Sundays. We pray for those who are members of Redeemer. These members have covenanted with us, and we have covenanted to lead them, to pray for them, watch over them, and seek their good.
The elders have played around with a couple formats. We have put up the membership roll on a screen and began praying for families one by one. Other times (and most likely our format going forward) each family is listed on a slip of paper. We each take the slip of paper with the family we know well, share with the group whatever issues or praises in their lives, then pray for them.
Follow Up
The slips of paper work well because after the meeting, each elder can continue to pray for the families, and for the next three months, work to reach out to the families they were praying for. They set up meetings or phone calls to check in to see how they are doing and how the elders can continue to pray for them.
Being an elder is not about management and decision making. Such things are a part of it. But being an elder is about shepherding the flock that has been given to you. How can one shepherd if one is not invested in the lives of people? One of the greatest investments we can make in others is to pray for and with the people who make up the church.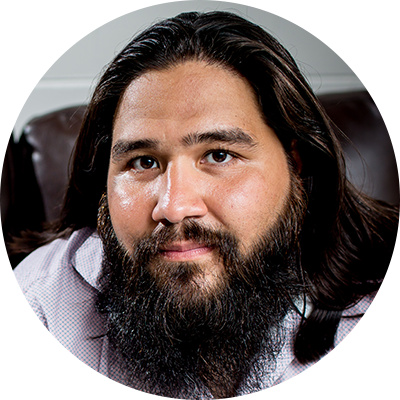 Jimmy is an elder candidate and the executive pastoral assistant at Redeemer Fellowship in St. Charles, IL. He and his wife have been married for over 10 years and have three children. You can connect with Jimmy on Twitter, Facebook, and Instagram.